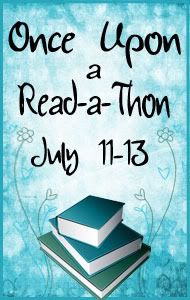 It amazes me that some people participating in this read-a-thon have finished not one but
FOUR
books. Seriously they need to share their secret! I've only been able to read a whole book in a day
once,
and I can't even remember the last time I finished one in less than three days.
Although I haven't wanted to rush my books lately, I usually feel bad when I finish them so quickly, it's like I just want to get it over with and move on. I prefer to savor a book. Or however you're supposed to enjoy a book.
I'm very happy about the progress I've made, continuing to work my way through
Daughters of Rome
, I finished Part 3 today. Considering the pace I'd been reading it at; 100 pages in a day is great for me.
Since I wanted to see if I could actually finish something I decided to take a break from Daughters of Rome and start
Masters of Cinema: Tim Burton
which I got at after I went to the Tim Burton exhibit at the
LACMA
, it's really amazing, I recommend it to any Tim Burton fan that lives in the area. You really have to be genuinely interested in it though, I saw some people who were probably just there out of curiosity or have seen a couple of his movies, but they just didn't really get any of it. One lady was even questioning if it was actually his work.
The book is somewhat hard to follow, and it seems a little repetitive, but finishable.
Moving on to today's challenge from:
The Bookish Type
.
Pick any book from your readathon pile and write a fake synopsis based solely on the cover. The synopsis does not have to be related to the actual book at all, just the pretty, pretty cover.
I would love to use the cover of Immortal:
countless Titanic jokes come to mind, but that's all I can come up with and I'd like a little more to work with. To tell the truth most of the covers are kind of dull, or I can't find the cover I'm reading and don't really want to add it right now; so I'll be sticking with the handy Daughters of Rome: (technically the only book I've read so far.)
Sisters defy their domineering mother's wishes and follow their hearts to their one true loves. Little do they know that they desire the same man, who is to be Rome's next emperor. They are also unaware that their family has no money and one of them must marry a wealthy senator to save her family from ruin. The sisters must overcome their rivalry and do what is right for their family and help each other to happiness by giving up what they want most. or watch Rome fall.
Alight then it's obvious I'm not the writer I once was, I think I'll just stick to reading.