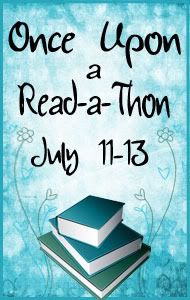 I'm actually surprised to report that I have made some pretty good progress today, especially since I started off pretty late.
I've been working my way through Daughters of Rome.
It's not going as slow as I thought it would. I took a break from it last month so I had to reread a few pages to remember what was going on, but I'm definitely moving at a much better pace than I was before. Sometimes all I really need is a quick break from a book to make me finish it faster.
Before going back to read here are my answers to today's mini-challenge:
Mini Challenge Question 1:
What is your favorite type of myth (Greek, Roman, Egyptian etc)?
Let me just say; I
love
these questions because I
love
any mythology! Although I'm more for Greek myths since they're the ones I've spent more time with. Ever since sixth grade when I first started reading them I've been fascinated with the stories about all the Greek gods and goddess.
Now that I think about it I should consider spending some time with some Egyptian myths.
Mini Challenge Question 2:
What is your favorite book with some type of mythology in it?
This one is a little confusing for me to answer since I'm not completely sure what type of mythology it's referring to. Everyone has a different definition to really all genres of books, what one reader thinks is mythology I might just think is fantasy.
Anyway I haven't read a lot of mythology related books, I really want to read Meg Cabot's
Abandon
, and
Starcrossed
by Josephine Angelini, I've also wanted to read The Percy Jackson series. But if I have to choose one of the books I've read it would probably be one based on the King Arthur legend.