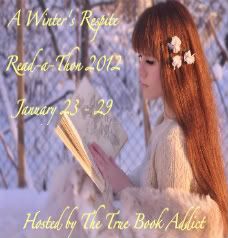 I've been looking forward to this read-a-thon so much it's actually a little scary. What can I say, I love read-a-thons and this might be one of the last I can give my full attention to.
That being said, the actual scary part should be that I'm looking forward to the start of this read-a-thon and not the end; which just happens to be my birthday.
Yep, read-a-thon: yay! Birthday: meah.
There were a few things that I wanted to do (
David Garrett
concert or
Wicked
) but wasn't able to, so really it'll most likely be just another day. I'm thinking of having a giveaway, but we'll have to see,... see if I actually remember to put it up that is.
which I might have previously mentioned wanting to read around my birthday, it's the only time I really try to read memoirs or biographies (except last year when I got caught up with Cleopatra's Daughter, it was still about a real person, I did read some biographies later in the year though.)
Aside from that I'm also going to be reading Brightest Kind of Darkness by P.T Michelle,
and if there's time maybe throw in Meg Cabot's Insatiable.