When I started my Books, Bags, Beads, and Boys post my main intention for the Bead department was to share things I've made. I never knew what my motive was with "Boys."
At the time I was trying to get pictures of all the necklaces I've made. (still trying that, even though now I don't even know why I wanted that.)
But now that I'm making to sell and am taking pictures of those, I decided to use my "Bead" post to promote what's new on the store.
Sorry about the self-promotion, but oh well.
Green and Yellow Beaded Necklace with Metal Frog Pendant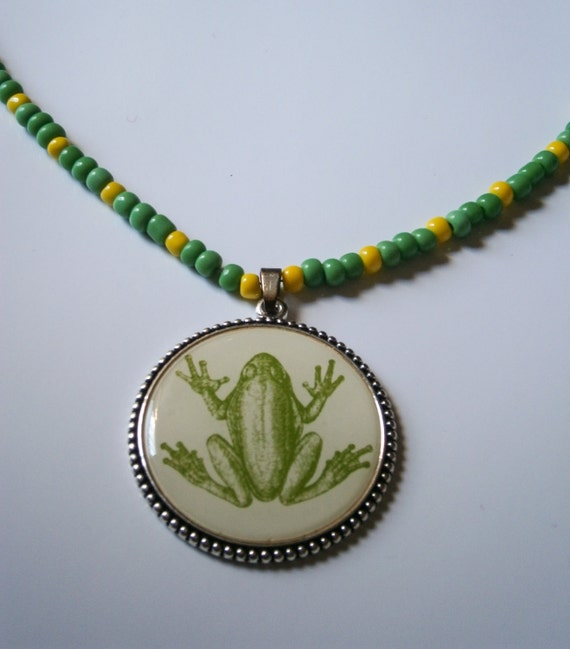 I'm not much of a fan of the color green but there's something about this shade, especially when paired with yellow (or pink) that makes me think of being outdoors.
Pair it with a frog and it's like you're camping.
Red Seed Bead Necklace with Swarovski Crystals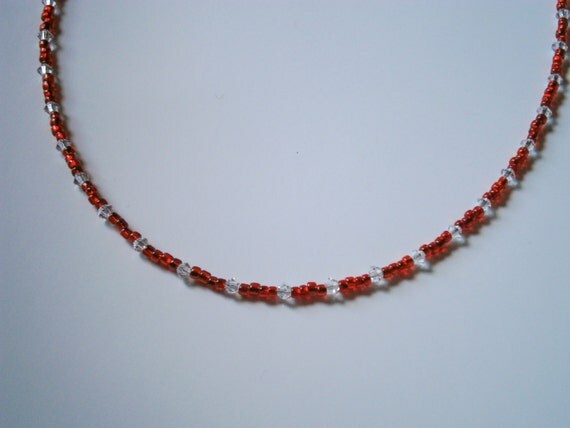 This was suppose to be a part of a few that I was working on for Valentine's Day but is the only that worked out in the end.
This is probably my favorite style since it has a simple romantic touch to it.
Follow Orimis Beaded Jewelry's board Orimis Jewelry on Pinterest.