Beauty and the Beast inspired Beaded Rose in Corked Bottle on Leather Cord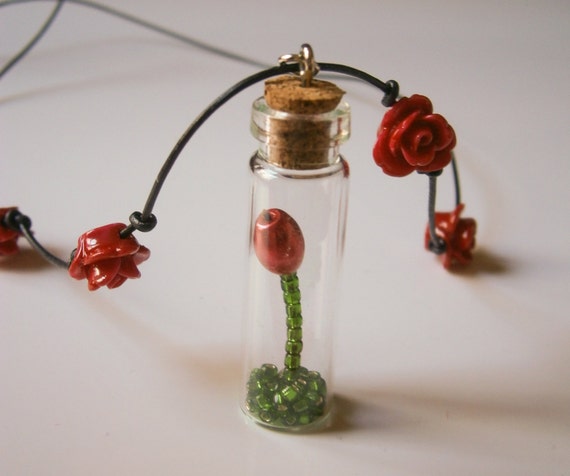 21 inch red beaded rose in 1.5 inch glass corked bottle, with hand painted accent flowers on leather cord inspired by Beauty and the Beast.

The rose inside the bottle is made up of one large(ish) red bead and small green seed beads on a wire.
The idea for this originally came a few years ago when I did a secret santa for someone who said she loved Beauty and the Beast. She ended up also loving the necklace so I decided to make it for the shop.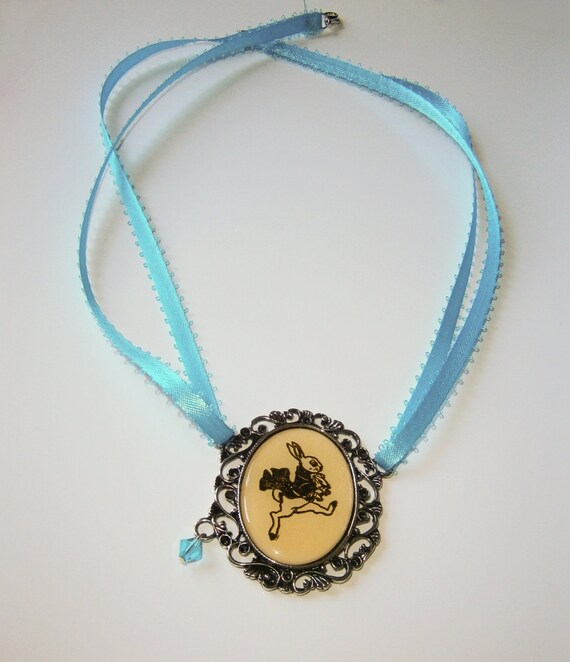 21 inch double stranded light blue ribbon necklace with white rabbit metal pendant with a Swarovski crystal charm.
Obviously this would be the "traditional" Alice in Wonderland, -if anything it's more the bookish Alice than Disney- which is why I tried to keep it simple with a ribbon instead of string it along with a bunch of beads.
Although, I will say my original design involved pearls so it would have been nice either way.