It's been a while since I've posted a Monday post, pretty sure in my last post I mentioned almost falling behind on my Goodreads Challenge, I have since completed said challenge.
I might have "cheated" a bit.
Or as I said on my Facebook post:
It's only "cheating" if you're the "real book/novel" stickler type. A book is a book; no matter how short.
I've been pretty laid back with novels these last few months, I don't know what it is, I'm currently reading a book that is taking forever but I don't want to give up on it yet, and normally I'd be bugged that I wasn't making much progress. Plus now that I don't have a reminder on how many books I maybe behind I feel like the rest of the year is just a relax time for reading. (Not that there was ever any pressure, well except during that slump a few months ago.)

I guess it could be considered a phase, because now that I think of it, I went through a non-fiction phase this time last year.



Books I've been reading:
Dare to Sketch: A Guide to Drawing on the Go
by
Felix Scheinberger
My rating:
3 of 5 stars
It's a great motivational book. Just get out and go see what you can create!
It doesn't come off as a traditional how-to book it's more advice and tips. It really left me inspired to go out and try to sketch more. And definitely gave me a new outlook on what a sketch book can be.
Strangers on a Train
by
Patricia Highsmith
My rating:
2 of 5 stars
I gave up, especially since I knew it wasn't going to end with an amazing twist where everything we thought was true wasn't.
Doctor Who: Myths and Legends
by
Richard Dinnick
REVIEW THIS FRIDAY
The Cookie Sutra: An Ancient Treatise: that Love Shall Never Grow Stale. Nor Crumble.
by
Edward Jaye
My rating:
5 of 5 stars
Make me laugh = High rating.
Heart and Brain: Body Language: An Awkward Yeti Collection
by
The Awkward Yeti
My rating:
4 of 5 stars
Heart and Brain: Gut Instincts: An Awkward Yeti Collection
by
The Awkward Yeti
My rating:
4 of 5 stars
Books I'm reading this week: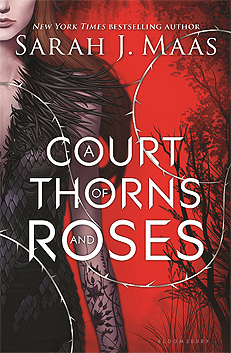 I started
A Court of Thorns and Roses
back in August, took a break, just recently picked it up again and have no problem with the idea of putting it back down. I'm torn between giving up and continuing no matter how many breaks I have to take from it. I really do want to try and finish, unlike a certain book I mentioned above, there's something there that is keeping me from throwing it against the wall. And I have no problem if it takes a while.