Top Ten Tuesday wa
s created by
The Broke and the Bookish
in June of 2010 and was moved to That Artsy Reader Girl in January of 2018. It was born of a love of lists, a love of books, and a desire to bring bookish friends together.
I'm not entirely sure where I'm going with this post, she said as she began almost every post she'd written.
Honestly when I think I can't believe I read a book only one comes to mind: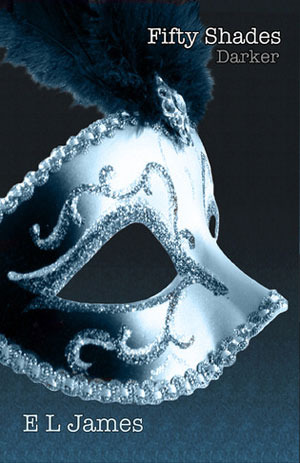 1) Fifty Shades Darker by E.L James
That's the sequel. I can totally believe I read the first.
Background: I heard about these books a few months before, as I put it: the media got to them, back when I was still so innocent (though not as innocent as Ana because I don't think
anyone
can be that naïve. Then again maybe it is possible and maybe I was myself and have done an amazing job burying that part of myself.)
I read the first one and could not stand it- but still accept and believe that I attempted to read it- when it came to the second book it was mere morbid curiosity.
I'd like to just say that I'm only looking forward to the last movie next month because I am so ready to be done talking about this series.
That is probably the longest explanation any book on this list will be getting, hence the "only book that comes to mind."
2) Guilty Pleasures by Laurell K. Hamilton
Can I just say first off; I have no guilt towards anything that brings me pleasure. I might not be shouting about them from the rooftops but nah.
I was obsessed with vampire/demon hunters but got so turned off with this book when the vampires showed up.
3) City of Bones by Cassandra Clare
This was the same summer I read
Fifty Shades Darker
, I have such bad memories of that summer. Not because of the books; it was an emotionally draining one.
I believe it was the summer the movie came out, which would explain why I didn't go see it, and other than it being turned into a movie I'm pretty sure the only reason I bothered with it is because I went to a book signing and figured why not.
I liked it enough to consider continuing, eventually, but not enough to jump on the band wagon of all the never ending spin-offs.
4) Harry Potter by JK Rowling
I still have no idea what inspired me to read the series as a New Year's resolution a few of years ago, I was not a fan growing up and made it obvious so I can't say I ever saw myself not only reading them but falling in love with them.