Top Ten Tuesday wa
s created by
The Broke and the Bookish
in June of 2010 and was moved to That Artsy Reader Girl in January of 2018. It was born of a love of lists, a love of books, and a desire to bring bookish friends together.
There was once a time when I would worry about not having a new book to read once I had finished the one I was currently reading. And then I took up blogging. And discovered a lot of places I can find used or cheap books.
I believe my current TBR count is a little over 100.
Books that have been there the longest: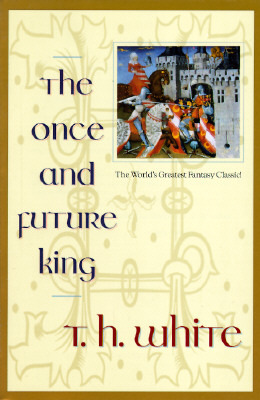 1) The Once and Future King by T.H White
I bought it in a used book store... that's no longer there.

2) The Crystal Cave by Mary Stewart
I went through an Arthurian phase. Hopefully it'll come back because I have a few on the subject.


3) Revolution by Jennifer Donnelly
I got this at a book fair... that no longer happens.

4) Dracula in Love by Karen Essex
Prize won during my first FrightFall Readathon. The year I started this blog.

5) The Other Boleyn Girl by Philippa Gregory
I think it was after I got this one that I announced that I wasn't going to buy anymore.


6) Hanging on to Max by Margaret Bechard
Bookstore liquidation sale + me having a bad day.
7) Destined by Alison Kraft
Giveaway win, signed by author along with an Amazon gift card. I think I bought Hunger Games inspired nail polish. One of them has since dried out.

8) Mythology by Edith Hamilton
I like mythology as much as I did King Arthur.

9) Dracula, My Love by Syrie James
I hadn't even read Dracula yet but sure let's make it two.

10 The Heretic Queen by Micelle Moran
Totally top of my list.... ever since I bought it for my 23rd birthday. (I just turned 28 last week.)